Door Fitting services in Worcester
If you need a new door fit in Worcester or the Worcestershire area we're here to help.
We fit a huge variety of wood doors such as oak, pine, MDF and even fire doors. All of our door fitters in Worcester are qualified carpenters delivering the best workmanship whilst installing your door
Our door fitters and carpenters are based in Worcester but travel throughout the Worcestershire county and beyond.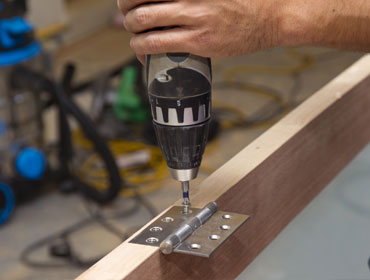 Door Fitter Worcester
Clarks Doors is happy to provide a standalone door fitting service in Worcestershire if you have already sourced doors.

We fit all types of doors including internal, external and safety and fire doors. Our carpenters can also install doors to HMO (houses of multiple occupancy) standards. Read our frequently asked door fitting questions or contact us for more information.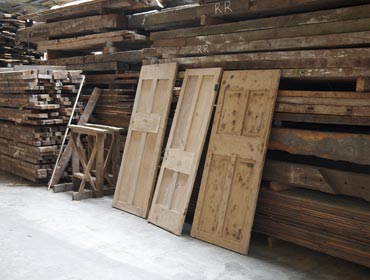 Doors Supplied and Fitted
If you haven't found your desired door yet then Clarks Doors can provide both the supply and fitting of your new wood door

We are more than happy to conduct site visits to take the time to discuss your requirements and provide friendly professional advice so you can get the right door, locks and handles. View Doors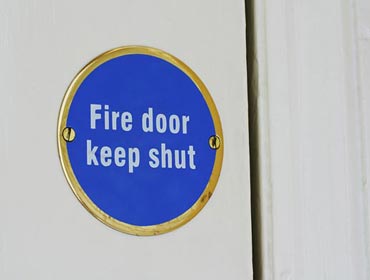 Door Fitting in Worcestershire & Herefordshire
Our door fitters are based in Worcester and travel throughout the three counties.

We regularly supply door fitting services to areas such as Worcester, Malvern, Ledbury, Upton, Cheltenham, Pershore and Hereford and their surrounding areas. We fit fire doors in Worcester fit for houses of multiple occupancy. Contact Us
Expert door installation services
services list
Clarks Doors specialises in supplying and fitting wood doors in Worcestershire, however our door fitters in Worcester are professional carpenters by trade and are capable of all general carpentry services. Our door fitters in Worcester are capable of replacing door frames, fitting locks, accessories and all other additions and alterations required when fitting your doors.
Our general carpentry services extend to kitchen fitting, wood flooring, window fitting, stair spindles and rails and all other general carpentry services
If you need a fire or safety door fit specifically for a house of multiple occupancy to obtain a HMO certificate or to meet your own security requirements then look no further! Clarks Doors have extensive experience in fitting fire and safety doors to HMO standards and provide the correct hardware and signage to ensure they reach criteria and pass inspection
Door Fitting Our Approach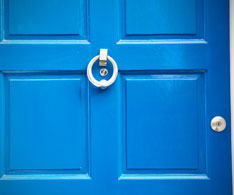 Getting the right door
We are happy to supply the door from our extensive network of door suppliers or simply fit your desired door if you have already found one. View Doors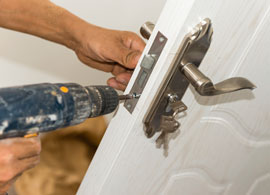 Handles, locks and ironmongery
Door furniture is obviously an important part to get the look and feel you desire. We can provide professional advice to get the right style of handles and correct security/insurance locks for your door. View Accessories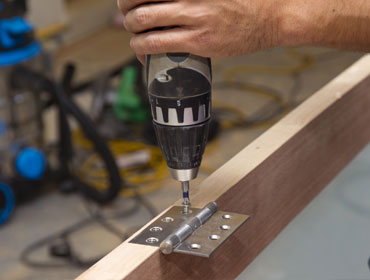 Door fitting
Clarks Doors are reliable, polite, friendly and professional.

We are respectful of peoples homes and strive to fit your doors efficiently and with minimum disruption Door Fitting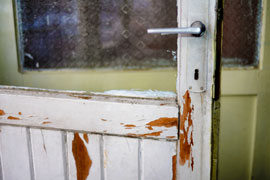 Door disposal
Once your door has been fitted we clean up our work area and take away any debris.

We provide a door disposal service for a small extra charge Our Advantage
Services List
We're carpenters in Worcester to you know!
Not only do we supply and fit wood doors in Worcester - our carpenters in Worcester are fully qualified and highly experienced, capable of all general carpentry work in Worcester and throughout Worcestershire
Door Fitting
Door Hanging
Door Frames
Kicthen Fitting
Flooring and Decking
Bespoke Joinery
Storage and Shelving
Wood window frames and fitting
General Carpentry & Joinery
Advantages
All doors are fitted by a professional and reliable carpenter in Worcester
We can supply any door or simply fit an existing door of your choosing
When supplying the door we can offer guidance to get you the right door at the right price
Our carpenters have the skill to install new door frames or modify existing ones to accomodate your new door if necessary
Hassle free - once the work is complete we can take the old one away for a small fee
testimonial
"I alwayse use Clarks Doors for door installations on both my commercial projects and in my own home. I will continue to use Clarks Doors for their competitive prices and quality craftsmanship."

John Avery - Malvern

---

"After booking in a day to get the door fit Clarks Doors arrived on time and replaced the old door with minimum fuss and have done a really good job. I was surprised at how quick Stuart from Clarks Doors fitted the new door and he removed the old one afterwards saving me a trip to the skip!"

Alice Cross - Worcester

---

"Clarks Doors installed 18 solid Oak internal L&B doors and numerous built in wardrobe doors whilst we built our home. Stuart was reliable, trustworthy and did a perfect installation on each door"

Lesley Pickering - Worcester